Description
TBR2: The Bönninghausen Therapeutic Pocketbook Method




with Jamie Oskin, ND, DHANP
Using TBR2 will significantly increase your success in practice. This course is designed to help you master the use of TBR2 to get incredible results with your patients.
Includes 6, 2 hour presentations + 1 bonus hour session of continuing education!
ACHENA Approved

(Accreditation Commission for Homeopathic Education in 

NorthAmerica): 13 CPD Hours Total, Category 1

OBNM Approved

 (Oregon Board of Naturopathic Medicine): 13 hours of General Naturopathic CE
EXCLUSIVE Training From National Author &

One Of the World's Top Homœopathy Educators, Dr. Jamie Oskin!
WON'T BE RESTOCKED, SO GRAB YOUR TRAINING TODAY.
Use the TBR2 training to significantly increase your SUCCESS in practice, without leaving your home and from anywhere in the world!

13-hour DVD training that you can play on your time, at your convenience.
Plus, receive a FREE vexation webinar (see below)!
LIMITED STOCK – BUY NOW
FREE DOMESTIC SHIPPING WITHIN THE U.S.!
Overview:
This introductory online series includes many cases illustrating the Bönninghausen Therapeutic Pocketbook method in practice. You will come away with a consistent and methodical case analysis method in which to approach cases utilizing Bönninghausen's Therapeutic Pocketbook in order to apply the law of similars and significantly increase your success in practice.
The course focuses solely on the application of George Dimitriadis' most accurate English translation of The Bönninghausen Repertory, Second Edition (TBR2), which is available as a hard cover book as well as electronically through MacRepertory, RadarOpus, and as a stand alone software program.  Cases and readings should be studied prior to watching each video so that you can fully engage with active learning to practice your skills using TBR2 to solve cases.
Learning OBJECTIVES:
Decode the secrets for how to interpret, study and read Hahnemann's materia medicæ so you can use these invaluable primary texts to get great results in practice.
Apply a consistent and methodical homœopathic case analysis method to solve cases utilizing Bönninghausen's Therapeutic Pocketbook as a tool to get reliable results with your patients.
Use case study examples to practice and develop your practical skills to implement the principles presented.
DR. Oskin's Story & WHy he taught this course for You!
My journey with homœopathy started as a naturopathic student when I had an injury that wouldn't heal, and I was cured at the student clinic with a homœopathic remedy. I became fascinated with homœopathy and studied it day and night and was officially a "homœo nerd." I finished naturopathic school and did 2 years of residency including a specialty residency with one of my greatest mentors, Stephen Messer, N.D. Then I went out into private practice.
I WAS PASSIONATE, EXCITED, AND READY TO CHANGE THE WORLD.
Despite my amazing training and solid foundation, I struggled with cases and lost my confidence.
What was characteristic in a case?
Which rubrics should I choose to repertorize?
I began to get nervous when sitting with patients and had so much negative self talk that I wasn't focused and present with the patient in front of me. I began to doubt whether I was good enough to be successful in practice.
Would I really be able to help anyone? Would I even be able to be good enough to sustain a viable practice and financially support myself and my soon-to-be wife?
WAS IT FAIR FOR ME TO CHARGE FOR MY SERVICES IF I DIDN'T EVEN HAVE CONFIDENCE IN MY ABILITY TO HELP MY PATIENTS?
In 2013, I was at a conference and saw an amazing speaker, George Dimitriadis, who I realized was one of the greatest old-fashioned, Hahnemannian scholars of our time. That day changed the course of my homœopathic prescribing forever. I had an epiphany that this was what was missing from my skill set that would make my homœopathic prescriptions consistent and reliable.
I went home and diligently studied everything Dimitriadis had ever published. I started putting these principles into practice and steadily started achieving consistent and reliable results in practice.
THEN, THE MOST AMAZING THING HAPPENED.
As I started to get better and better results, my practice naturally grew because my patients were spreading the word for me. My business grew organically because we were transforming people's lives.
It was through this diligent recommitment to why I fell in love with homœopathy and why I was so passionate about it that I regained my footing. I regained my sense of position and confidence in the good old-fashioned Hahnemannian homœopathy.
AS I BEGAN TO GET BETTER AND BETTER RESULTS WITH PATIENTS I BECAME MORE AND MORE FIRM IN MY CONVICTIONS ABOUT TRUE, REAL HAHNEMANNIAN HOMŒOPATHY AND SEPARATED MYSELF FROM THE MODERN CRAP THAT CALLS ITSELF HOMŒOPATHY, BUT ISN'T REALLY.
You see, before this, I could have a strong sense of real versus fad homœopathy, but I didn't have a solid inner core. An inner knowing based on experience that helped me instantly identify real homœopathy that got real results from the B.S. that gets peddled by so many teachers out there.
AS MY PRESCRIBING BECAME MORE SOLID, THE RESULTS SEEMED TO DRAMATICALLY IMPROVE.
My patients were more consistently and reliably getting better and my self-confidence returned. My practice began to grow, and I began to treat difficult cases like PANDAS and Autism. At the same time I was a professor at a naturopathic medical school and I saw how my students were benefiting from this newfound clarity.
BUT I WAS STILL DISSATISFIED.
I didn't want this crucial information to be stuck inside my head when so many suffering people can benefit if I could help spread the word and teach more Homœopaths to use this easy and logical system of repertorization and materia medica.
I WANTED TO SPREAD THE WORD SO OTHERS, LIKE YOU, CAN ACHIEVE SIMILAR RESULTS.
You see, I spent hundreds of hours learning this method and wanted to simplify and package it in a way that was easy to digest for you so that you can quickly learn the concepts and put it into practice right away.
So, in 2015 I taught this online course live to help spread the word. We had over 130 people take the live course and the reviews were great. But, I was still dissatisfied because I couldn't get the info out to more people.
TO ME, HOMŒOPATHY IS THE BEST KEPT SECRET IN MEDICINE WHEN IT'S USED TO ITS FULLEST POTENTIAL.
As more of us become experts and obtain dramatic results in our patient care, the more our communities will learn to count on us to resolve their health problems. By using the secrets I'm sharing in this series, we can all continue growing together to improve the recognition for homœopathy as the best course of action for our patient's health concerns.
I no longer have time to teach at medical colleges because my practice is so busy and my patient care takes too much time. But the information and tips taught in this course are so important to transforming your practice that I knew I had to get this information out to you.
THE DISCOVERIES I MADE STUDYING AND LEARNING THIS MATERIAL TRANSFORMED MY PRACTICE AND I KNOW THAT YOU'VE GOT TO TRY IT BECAUSE IT WILL TRANSFORM YOUR PRACTICE AND YOUR PATIENTS' LIVES.
Free Bonus Session:
The Vexation Rubrics in Bönninghausen: Clarifying the Concept with Dr. Jamie Oskin
Did you know that when James Tyler Kent was compiling his own repertory, he mistranslated Bönninghausen's vexation rubrics and copied them into the wrong section!
In this free session, Dr. Oskin will clarify the concept of vexation, comparing Bönninghausen's Therapeutic Pocketbook with Kent's Repertory. He will illustrate the practical application of vexation and use it for better results in clinical practice. Watch Now!
To benefit the most from this session, work through these cases from Dr. Oskin before watching the video. After watching the video, read this article to reinforce the concepts learned during the session. 
[vimeo 322832266 w=640 h=400]
Testimonials: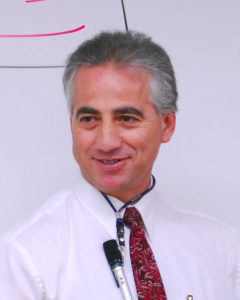 "Jamie has impressed me with his continued in-depth study and understanding of the Homœopathy of Hahnemann, and its application through the unique and simply unparalleled repertorial method of Bönninghausen – his case work is both impressive and instructional – providing a clear identification of the essential elements of a case, and how they are to be combined into a case-specific form. I also enjoy Jamie's presentation style and look forward to this series." – George Dimitriadis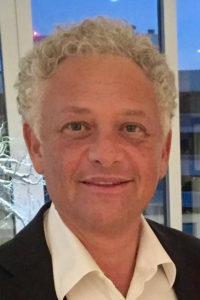 "Since I started using the TBR2 in my practice I've noticed a significant improvement in my results with patients. Studying with Jamie Oskin is an opportunity to integrate this invaluable tool into your practice of homeopathy. I'm absolutely confident this course will propel you to greater success with your cases." – Kim Elia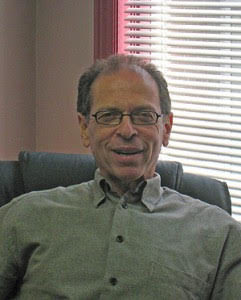 "Dr. Oskin is a rising young star on the Homœopathic horizon. He has truly dedicated himself to study of this uniquely Hahnemannian approach. We are fortunate in that he is also a gifted teacher." – Joseph Kellerstein, DC, ND
"This was an outstanding class. Dr. Oskin's professional presence and the way in which he handled the course overall was top notch. He brings repertorizing to its basics so that students learn what the rubrics mean. CoLoMo to MoLoCo revolutionized my case taking. Excellent class!" — Anna Buck
"This course is outstanding!  Dr. Jamie Oskin is an excellent teacher, the course is well-organized, and it fulfills the objectives as described in the course curriculum.  Dr. Oskin makes a very persuasive case for the use of the Bönninghausen repertory despite its inclusion of only 125 remedies and of relatively few Mind rubrics.  His case presentations illustrated very well the use and value of the repertory.  Taking the course has inspired me to study the repertory thoroughly.  Using this repertory does not imply that one should never use other repertories, but the reliability of the Bönninghausen repertory may make it the best repertory with which to begin..  I highly recommend this course." — Irene Sebastian, MD, PhD, DHt
"Among the several courses that I have taken from WHN … this has been by far the best one!! I hope that you can arrange very soon another course with Dr. Oskin." — Dr. Juan Carlos Gamba – Quebec, Canada
"Dr. Oskin was clear, well organized, thorough and scholarly! A terrific presentation. Specific case histories were most helpful. It's always fun to be challenged with cases, then to be given the remedy and results."
"Solid, factual, evidence-based, referenced information (i.e. not "speculative" opinions)."
"I would just like to add my thanks for the course. I have greatly enjoyed it, I have already started to have better successes with patients and find the repertory elegant and accurate. I intend in future to use this as my main tool in repertorisation. I only wish I had been taught this methodology and approach when I first started learning homeopathy. Please do another course in the future! Many thanks again." – DF
"This class is totally awesome! I feel like I am finally able to tackle a case more comfortably. I remind myself to start with the modalities–what a difference!!! I have also found it so much easier when I keep to just a few rubrics. I am asking better questions and finding that when I keep going back to "What makes it worse?" it's giving me a place to start. This is thrilling! I've got 2 cases right now in which it looks like the remedy in each case is exactly what was needed. I kept thinking, "start with the modalities and not all the miscellaneous information." So far, both patients are responding well. Yay! thank you, Dr. Oskin!" – AB
"This course has been AWESOME. It has given me a sharper picture as to how to use the TBR2 both the book, and the software. I have enjoyed many, many courses from WHN, but this one has been sort of a God send (along with the Dimitriadis course, I might add)." – PC
"Thanks for your excellent teaching. It has helped me to get a better understanding of homeopathy. Thanks for a truly useful, inspiring course. I look forward to further study with you in some way." – HG
"Firstly, thank you so much for not just holding this forum, but responding in such depth and detail to our questions. I appreciate the time and effort that goes into your answers." – RD
"I have never been so excited about a homœopathy class! Dr Oskin is impressive as an instructor. This class is doing more than any other has to help me repertorize cases. I love it. I don't have the software, but I do have the book, so if I have the same or close rubrics in our cases, I'm happy."
"Thank you so much for such a wonderful class! Really blew my mind every week. Much gratitude to you!" – LC